Gypsy tarot card: Death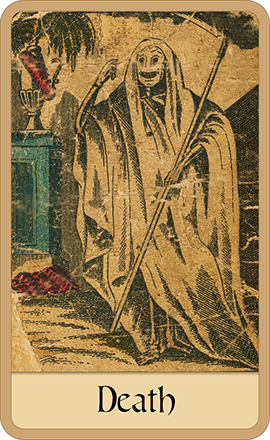 Farewell and graduation. Salvation, departure, freedom. No answer. It's over. Say goodbye. Completion. Time to move on. Forget the past and go in a different direction.
This card represents a 'surefire death'. For example, that a constructive relationship or a positive situation in which we find ourselves take forever.
Serious change. Difficult phase.