Gypsy tarot card: House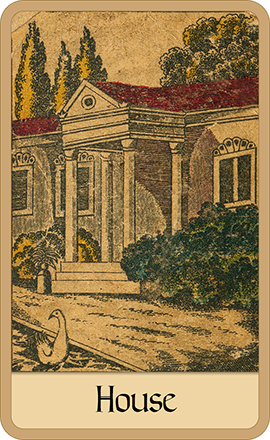 Society. Safe haven. A house symbolizes warmth and security. It stands for tradition, family values and spiritual and material heritage. It can represent family members, home and emotional attachments. It also stands for projects you work on, be they physical, emotional, mental or spiritual.
The card symbolizes your soul and your own self. It represents contacts that bring warmth into your life. The house card stands for a place where retreat is possible.