Gypsy tarot card: Widow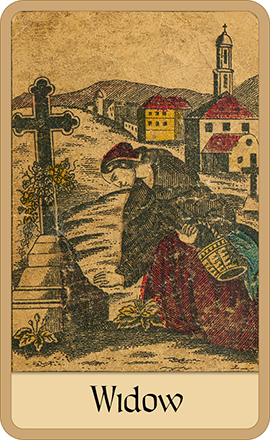 An older woman, mother, mother-in-law, an older relative or friend of the questioner. This card can also be a symbol of independence if it represents a single or divorced woman leading a successful life.
Divorce, menopause, loneliness, grief. A painful situation. A woman without a partner or friend to help her. Don't let others influence you. Go your way as you see fit.
Don't forget to remember that there are tests you can learn from. It's normal to feel down sometimes after your heart's broken. Be careful not to be consumed by it. It all goes away, and you'll end up feeling better if you start something new.