Gypsy tarot card: Misfortune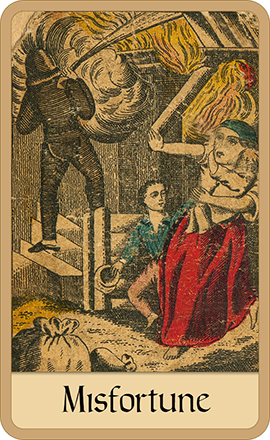 Crisis, shortage, failure. This card serves as a warning. Be careful when you tackle something.
Potential mishap or crazy circumstances. Expect the unexpected. Be careful.
Bad news, discomfort, obstacles, misfortune. A negative event that could catch you unsuspectingly. But it can also simply mean that we feel unhappy or exhausted. It's up to us to understand what the card has to say to us now. Think about the consequences of your actions before making the next move.