Gypsy tarot card: Unexpected joy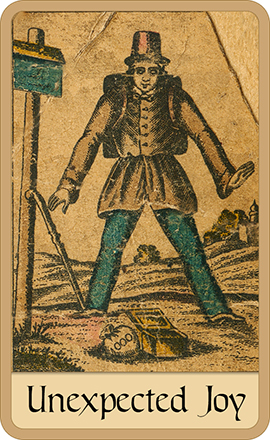 Surprise, discovery, cognition, rediscovery, gift. A situation begins badly and then changes for the better. Best time of your life. Good news about a worrying condition. Unexpected love's happiness.
This card identifies unexpected material gain, such as an inheritance of which you knew nothing. The opposite of bad luck. It symbolizes something good that comes into your life. In the end, hard work is recognized. Work more!
Stay open and keep your faith even though the situation indicates the opposite. You will be rewarded as soon as the inconvenience is over. Happiness will find you sooner or later. You must be open and able to recognize and receive it.