Gypsy tarot card: Hope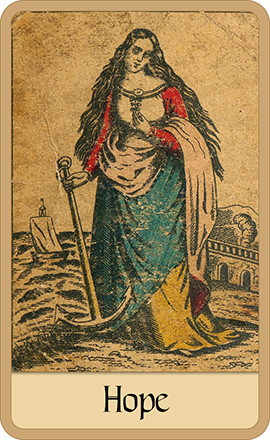 Hunch, chance, ray of hope, consolation. The card symbolizes longing for and anticipation of important events. It can also stand for a long journey. Hope is the greatest motivation of many people.
The card may warn you that your dreams will only come true after a long wait and many sacrifices. Anticipation, waiting, living in the future, belief in a positive result. Don't lose courage.
You have patience and believe that something good will happen soon or that you will be rewarded. Don't wait too long for something, or you might miss other opportunities. Take what's rightfully yours.