Gypsy tarot card: Sadness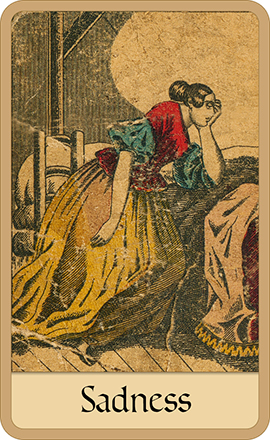 Despondency, melancholy, loneliness, disappointment, withdrawal, unwillingness, crying, mood swings, depression. Something goes by.
The sadness is temporary and a new situation will be easier to cope with. Everything can go well.
You are in a difficult time. You're getting stronger. Inability to connect with others. Don't let your disappointment carry you away.