Gypsy tarot card: Loyalty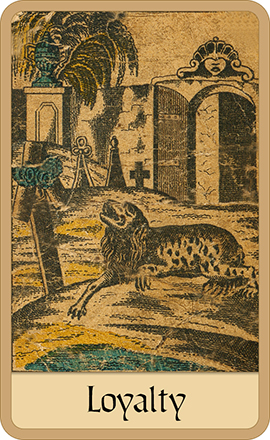 Devotion, tradition, tact. This card shows loyalty, honesty and unconditional love and friendship. Not just having your own advantage in mind.
This card stands for a relationship that involves responsibility, voluntariness and trust. For this to be successful, all the above must be present.
Are you having trouble trusting someone? Maybe that's what caused you to act inappropriately. Do not allow yourself to become suspicious unless someone has given you real cause to be suspicious.
Also symbolizes devotion. Going through thick and thin together. Points to true friendship, trust and reliability. Can stand for a gentle and faithful companion.